Follow the following steps to setup your Blogger domain name through your Hostgator account.
Log in to your account at Hostgator. (URL for Cpanel like http://example.com/cpanel, replace example.com with actual domain name)
At the control panel, click on the Advanced DNS zone editor which can be found under the Domains section.
Note: If you canot see the Advanced DNS zone editor option, try changing the Hostgator theme to enable the same. The theme can be changed by clicking on Change Style under Preferences.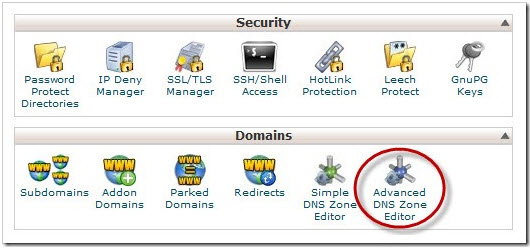 Select the appropriate domain to which you want to add A records and CNAME records.

Now add appropriate A Records in the fields provided, as shown below. You need to add the following 4 IP addresses for the A Records to configure your Blogger Domain one-by-one :

216.239.32.21
216.239.34.21
216.239.36.21
216.239.38.21

To add the CNAME records, select CNAME from the drop down menu and enter the details of your domain. In the Name field, add the name of your domain with www. In the CNAME field, write ghs.google.com for linking your domain with Blogger. Add an appropriate Time-To-Live in the TTL field.

Click on Add Record to save the new configuration.
Note that it may take some time for the new A records and CNAME records to take effect. Once the changes have taken effect, you can proceed with setting up your blog on Blogger.