Many bloggers use Google Friend Connect (GFC) for their Blogger.com blog to stay connected with the blog readers. When they migrate their blog from Blogger to self hosted WordPress, they loose their Google Friends in the migrated WordPress blog. This post will be helpful to get your Friends back onto the new WordPress blog.
Solution to get Google Friends Connect on your WordPress Blog
Login to your GFC account.
Select the profile that you are using for migrated blog and click on the Settings tab.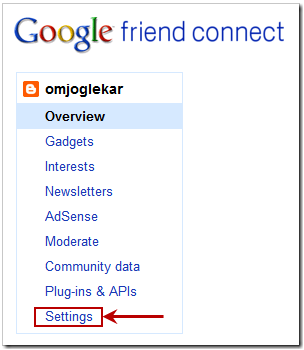 In the Settings tab click on the Advanced tab and scroll to find the Other Option field. Add the URL of your WordPress blog inside the Alternative Addresses box. Leave all the remaining URLs as they are.
Click on Save your Advanced Settings.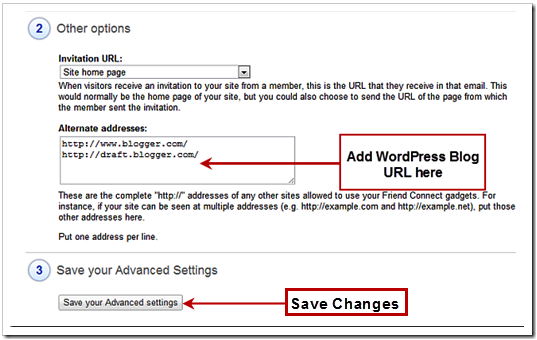 Now go back to the Overview tab on top left corner of the page and click on Add the members gadget box.
Configure your gadget settings as per your choice and click on Generate Code.
Copy and paste the generated code to your WordPress blog widget. For more info on how to use the WordPress blog Widget, read our User Guide on WordPress widgets.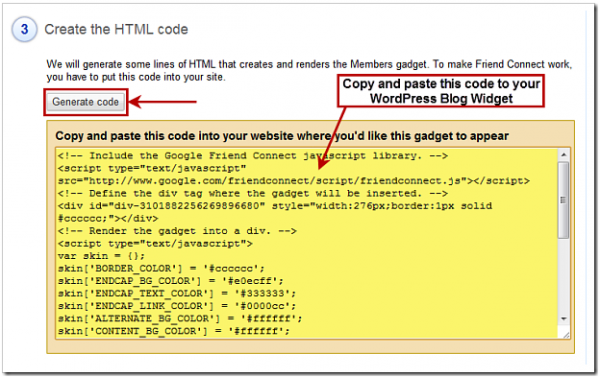 Thus you can easily transfer your Google Friend Connect from your Blogger to WordPress blog.