In order to move to the self-hosted wordpress, you need to buy a web-hosting plan. We currently do not offer shared-hosting solutions but we can surely recommend few.
ILoveThisDomain
We recommend ILoveThisDomain service as it is one our own service portal. It offers affordable and quality hosting service packages for small company websites to high traffic blogs. The Starters Plan starts from $3.99 per month, which offers:
1 GBWeb Space
Unlimited E-Mail Accounts
10 GB Data Transfer
24*7 Customer Support
On purchase of hosting from ILoveThisDomain, we will provide you our free migration service (only if you have not more than 100 posts in your Blogger.com blog).
HostGator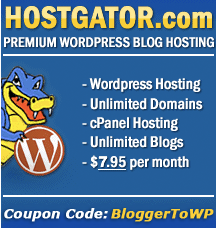 HostGator Plans starts from $3.71/month only if you use our promo code BloggerToWP which gives you 25% off on all plans.
HostGator offers unlimited disk space and bandwidth on all their shared-hosting plans.
Link: Signup with HostGator
Update: You can get a whooping discount of USD 25 on our migration services (no matter how many blog posts you have), On purchase HostGator hosting using our promo code. Read this for more details.
DreamHost
Plan – $8.95 per month, it allows you :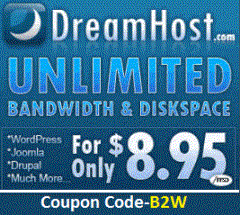 Unlimited Domain
Unlimited Disk Space
Unlimited E-Mail Accounts
24*7 Customer Support
You can purchase hosting from DreamHost by using our Promo Code B2W.
Link: Sign up with our promo code – B2W
VPS WebHosting
VPS Plans starts from $20/month. It is one of the lowest plan for VPS which provides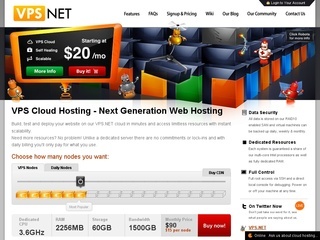 10 GB of storage
250 GB of Bandwidth
And many more
I personally feel that the $90/month plan is a good option, which provides you with the following…
60 GB of Storage
1500 GB of Bandwidth
If you purchase the web hosting from VPS you will get free Blogger to WordPress Migration Service. (Posts in Blogger.com blog not more than 100)