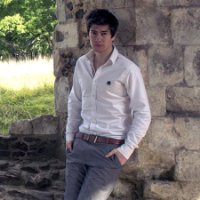 Josh Taylor
I am seriously impressed by Nitun and the team at BloggerTOWP for the astonishing help and service they offer. If you are thinking about moving to WP, go for it now and use these guys!! They make it a breeze to transfer the blog and the support is exceptional. Highly recommended and absolutely astonishing service! Thanks so much!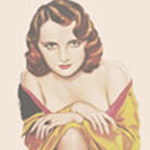 Stevie Mac
Top Class service. Moving from blogger to Wordpress is a freaky thing to contemplate, especially if like us, you risk losing a good google rank. Nitun made it simple and easy. Highly recommended. Also he is available after the migration for any issues or questions you may have.
Admin
Thank you Nitun you changed my dream to a reality. I was thinking to transfer my Blogspot Blog to self hosted WP since last year but I was afraid to do it because I thought there will be some issues with broken links, ranking drops etc.. Fortunately the team at bloggertowp.org did it professionally. The migration is perfect. No problem at all. I recommend this service to any one.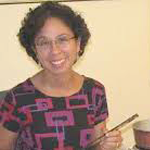 Deborah Younglao
I'd been nervous about moving from Blogger to WordPress since I had been reading stories of other bloggers who lost followers, subscribers and/or images when changing blogging platforms. I was happy to find a service that would do it for me! Nitun took just a few hours to do my blog migration, and everything stayed intact. Communication was always prompt and with offers of help in navigating WordPress. If you're considering trying out WordPress, I'm happy to recommend this service!

Gloria Hartman
I attempted to migrate my blog myself and ended up with the links not working. After making a lot of mistakes, I contacted this company. Nitun emailed me right away and promptly answered any questions or concerns I had. He kept me informed along the way and did everything I wanted and more. Perfect job! I highly recommend this company!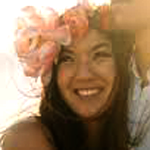 Lillian Chang
Thank you so much for all your help! Nitun was so great to work with - not only was he so knowledgeable and helpful, but he was so kind and generous with helping out! Service was really quick too! My blog migration was also a big challenge because it was moved over by someone who didn't know how to migrate, so Nitun had to look over the code carefully and see what went wrong, and he fixed it beautifully. I can't even describe how relieved I am that this has all been fixed, and just how thrilled I am to have found you! I would recommend this service to any person thinking about a blog migration (or any blog services in general!). Thank you, thank you, thank you!!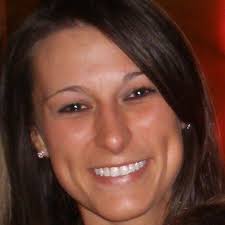 Cassie Laemmli
I did so much research and reading and tweeting about the move from Blogger to WordPress and decided it was as good a time as any. I was contacted by Nitun via Twitter I purchased the hosting and utilized the help of bloggertowp.org to assist in the actual migration. Seriously, it was a dream. The migration was done overnight. Literally, I went to bed one night with a Blogger blog and woke up the next morning with a WordPress blog and all of my posts, comments, ads, widgets, etc. were there too. Totally seamless and I'm positive that it took a lot less time than if I would have attempted the process myself. Not to mention, it didn't give me any headaches! If you are a blogger and thinking about moving to WordPress, I would recommend it and I would whole-heartedly recommend bloggertowp.org to help in the migration.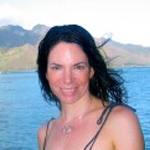 Meredith S
After deciding to make the transition from Blogger to WP, I read many articles on how to do this yourself. It didn't take long for me to decide that I should leave this task to the experts. I contacted BloggertoWP and immediately received a helpful and thorough response. Radhe and the team of technical professionals performed the job seamlessly, communicating with me at every step. I am now the proud owner of a WP Blog, thanks to the team at BloggertoWP! Keep up the good work!
Shahzad Saeed
I would like to thank bloggertowp team. I was thinking there is no way to migrate and if migrate the blog myself from blogger to wp, the traffic to my old blogspot URL will decline. But I come to know about blogger to wp. I just use their free migration offer because I have only 100 articles on my site. Being a student I don't have much money to spend for migration, but because the migration is free of cost, I don't have any other option but to just migrate to wordpress.

Cristina Lasarte
You have done a great job helping me migrate from Blogger to WP. You provided not only professionalism but almost 24/24 answers to all my questions and doubts..and THAT is hard to find! I definitely recommend you! Thanks!
Mike Martino
I would like to add here that Bloggertowp did a great job with the migration. They gave me a very reasonable quote for the job, and were very swift in their email responses to my inquiries. In addition, they completed the migration quickly and smoothly, and addressed all of my follow up questions just as quickly. I highly recommend this service to anyone interested in migrating their blog to WordPress; even those with a technical background,you will not regret the time you save by using this service.
Harini Prakash
Thanks for the excellent services offered to me in migrating my blog from blogger to its current wordpress site. I appreciate that it was done speedily and is working perfectly!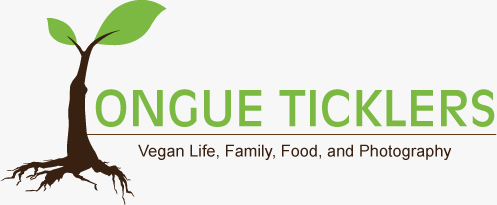 Judith Garcia
I am very happy with the service provided! I was not an expert and I needed some help from the team in some technical issues. Even though all the communication was done by email and that English is not my first language, I had no problem solving all the issues since their explanations where excellent and every step was taken very patiently. Thanks!
Terry Frum
I recently used you to move my blog from Blogger to Word Press and am absolutely thrilled with the results! I was really nervous about making the move, but you made it so easy and you were in constant contact with me during the process. You totally exceeded my expectations and I will highly recommend you to others, and I already have. You are the best and thanks for such a great job!!!
Chris Barba
I had blogger and wanted to take advantage of the additional features of WordPress. This service, particularly it's staff, is prompt, knowledgable, and extremely helpful. Everything got transferred over successfully. And an example for their extreme helpfulness would be a couple months after my Blogger to WordPress migration I was having problems with the permalinks for my categories and tags. Within a day Rahul had the problem fixed! Extremely great service, I would highly recommend.