Philip Lane
I thought I had a basket case on my hands, but they got it fixed fast, for a very reasonable charge, and it works great, and the customer communication was excellent, and they even guarantee to fix any bugs that might come up! Highly recommended.
Evan H
I used BloggerToWP because I had enough of blogger and needed more customizable templates, widgets and plugins. After sending an email to the rtCamp team, I received an email in just a few hours. Once I made the decision to move forward, Radhe took care of my move to WordPress in just a few hours. It didn't even take a day before I could go back to blogging again. I would highly recommend their services if you want to move to WordPress and want to keep your Google mojo, links, pics and everything else.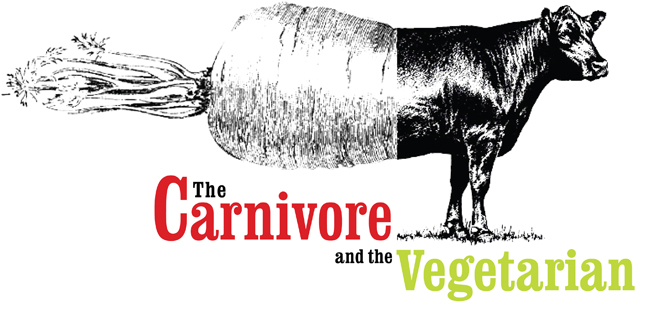 Sueli Schmitt
I definitely recommend the Bloggertowp team. The guys were very fast and very easy to communicate with. They understood what I wanted and started to work on the transition immediately. I truly trusted them and they delivered in every regard. I highly recommend Bloggertowp!

Lilliane Cobiao
Professional, effective, with excellent customer service! They deliver what they promised and then some. I knew I needed an expert to migrate from blogger to wordpress so I have been shopping around. I must have emailed over 20 wordpress designers locally and internationally but nobody understood what I wanted. They all want to help me set-up wordpress and recreate my old look. I can do that. "Of course, you lose your page rank," they told me. "But why?" I cried. "I already own my domain name!" "Because you will." I'm so glad I didn't believe them! and so happy to find https://bloggertowp.org When I landed on this site, I wasted to time. And they wasted no time. So in no time at all, I am migrated! You should not even be reading this. They're the ONE!
Sergio
"I hired bloggertowp.org services to migrate my Blogger blog to Wordpress. I was blown away by the results. They went above and beyond of what I expected. Not only did they migrate everything while keeping all the links intact; but they also heavily optimized my blog for SEO using plugins that I did not even know that existed. I recommend BloggertoWp services to anybody that is thinking about migrating from Blogger to Wordpress. Don't even think about doing it yourself, go for professional service like this one :) "
Courtney
Working with these people was fantastic. This team have great communication skills. They made my site migration from blogger to Wordpress (with 2 different comment systems) painless. They also set up SEO optimization. The guys answered my emails in a timely fashion and did a great job. I have not hesitated to recommend BloggerToWP team to people.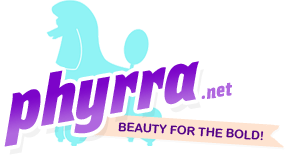 Gaurav Dua
First of all, i would like to thank Rahul (from bloggertowp team) for all his help in making this shift possible. Well, nothing much to say but he did everything for us and his immense expertise in wordpress ensured we moved from blogger to wordpress without losing any traffic, indexed pages, feed subscribers and everything in a very quick span thanks to his incredible dedication and passion for his art. Thanks once again :D Now, most of you guys wont find much difference since we (actually Rahul) did our best to create a replica template for wordpress. Actually it's a lot more different, greatly customizable and good news for Orkut Plus! readers.

Monica Meadows
I'm a little embarrassed because I've tried to move my blog from blogger to wordpress on my own, and failed miserably. The themes just aren't right and posts did not import successfully. Ahh! My blog was mainly for scattered family and friends, but now that I have more time I'd like to make a go of it.
Bapun
Am not that tech savvy (as far as configuring a server is concerned), but not worried at all when Rahul is around. It was Rahul who suggested me to migrate SolidBlogger.com from Apache to Nginx server. Not the 8th wonder, Nginx is much more faster and reliable than Apache. You get faster speed and reliable uptime. Simply "dependable" and highly recommended for larger blogs.

Phillip OHara
After moving to Nginx we have seen a dramatic improvement over our previous provider at Bluehost. We are not experiencing any types of throttling on extremely high traffic days, and our Google Webmasters Tools is confirming that out Site Speed is around 75% faster, and much more stable than it was before.
Sri ganesh
About the service in one word - Awesome. I had my site hosted at Dreamhost shared hosting and as the traffic grew it could not support much and the site had a lot of down times and user complaints about speed. When I inquired with Rahul, about the possibility of moving to a better host, he told me about Nginx and I wanted to move right away. Now after moving, my site is really really fast. I really don't think I would be seeing a "Site down" message on my site from any site monitoring service anytime soon. The service is prompt from rtCamp and the whole process took less than 2 days with no downtime while moving. I would recommend this service to anyone who would need to see an upgrade in their site speed or have problems with current host in supporting their traffic. Thanks Rahul, for this service.
Rod & Cherine W
These guys are just absolutely fantastic … i had a very clear idea of how i wanted my new website to look – but i wanted it in the thesis theme … they took every suggestion that i had and just made it work … i am so happy with my new website – These guys are awesome … but would i hire them again >>> absolutely – i already have another 3 projects lined up for them – thank you so much for my beautiful new website – regards  active wellness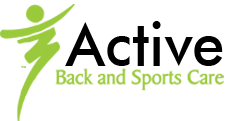 Brendan Huang
These guys did a great job. The time difference was a little tough in the beginning but they did everything posible to meet online to discuss the project. I highly recommend these guys as their professionalism and project outcome are unsurpassed. Thanks guys!
Guy Fisher
A great find – very friendly and professional. Thanks. Will recommend and use again for sure.

Shannon Clark
Excellent to work with and very good with making sure the site was exactly how I envisioned. I would highly recommend this team to anyone for their website needs. Will definitely hire again